My time at Stockton College initiated my love for typography, design, and fine arts. I am grateful to have met professors who fostered my curiosity and peers who challenged me creatively.
A collection of typographic quotes inspired by Graphic Design. The right side of the book is influenced by artistry while the left side is inspired by design. While you are reading one part of the book the other half appears upside down to reflect their opposite dispositions. The book was published using Blurb and exhibited at Stockton's art gallery for my Senior Project.
Heart & Sole is a branding campaign for a shoe company of my own invention. Heart & Sole strives to provide comfortable, fashion forward, and eco-friendly shoes and accessories that benefit specific charities. There is a version of each product based on the foundation represented (for example the pink shoes would benefit a Breast Cancer charity). The project spanned the entire semester and included the logo design, business stationery, product mockups, style guide, magazine ads, and website.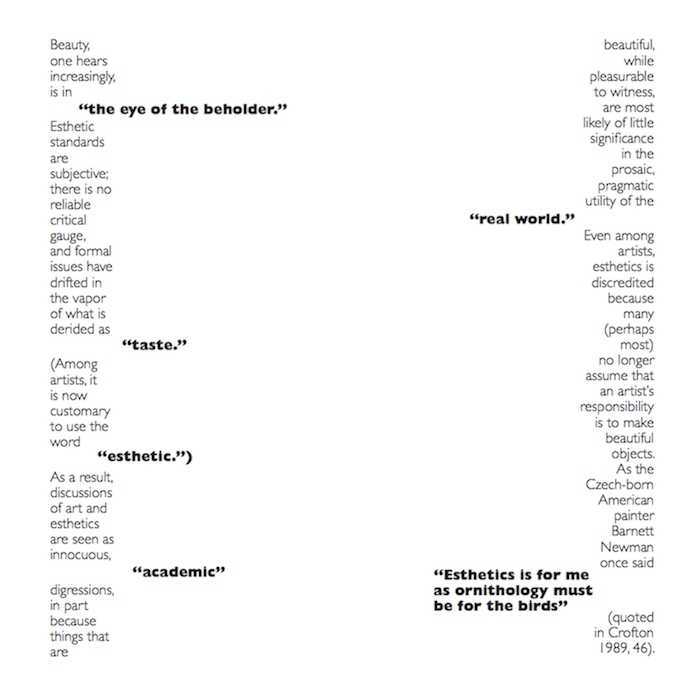 I enrolled in a wide variety of courses as part of my Visual Communications major, these were some of my favorite projects.
I also took many classes in photography where I learned how to use photoshop for retouching and compositing photos. The poster series was a project promoting healthy lifestyle advice for freshman.